Summer Religious Education:
Let the Fun Shine!
Jumping right into summer, a time of carefree and free-flowing fun. Our Religious Education program is going to be just that! We have some exciting offerings to engage the happy inner child within us all. Gardening by day and campfires by night. Finding the balance of work and play in summer is a delightful challenge and we aim to blend them up quite nicely with our flexible program.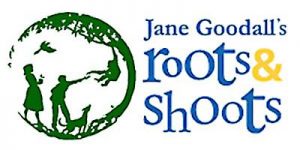 The highlights of our summer RE program are: "Roots & Shoots" Permaculture Gardening Project, Friday Night Firelight Storytelling, and a Mid-Summer Campout Celebration.
I invite you to check out some of our adventure plans:
Out in the yard by the yurt, you may notice the children have been tending the earth by planting in various containers. Some of the plants will remain in containers while others we have decided to plant around the church yard using permaculture techniques. We will be looking for UU member volunteers throughout the summer, who have specific skills or a general interest in gardening, outdoor survival skills, and connection with the earth. We also plan to welcome professionals from local community organizations to come and guide the children.
One such professional is Autum Siegler, a certified permaculturist and hard working mama. Autum will be sharing her knowledge of plants and wisdom of working in harmony with nature. She will also play an integral role in preparing the nursery-aged children for their time in the yurt this fall. For the summer, we will be combining the Nursery and Yurt groups for a mixed age program, with activities appropriate for each stage of development.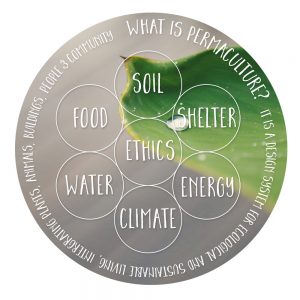 The overarching goal of our Permaculture Gardening Project is to link self-development with global change. We were inspired by a program founded by Dr. Jane Goodall called "Roots & Shoots." In our Permaculture Gardening Project, we will be following guidelines from this program as we tap into the beautiful energy in which Dr. Goodall carries, and her compassion for all beings. More information can be found on Dr. Goodall's webpage: www.rootsandshoots.org.
Also following the UU way of community and sharing with an open heart, we are full of joy to announce an opportunity to connect with the crew of the Hartland Farmers' Market and put on a once-a-month Friday Night Firelight Storytelling. The first occasion will follow the market on June 17th at 7:15 PM. (Exact location and more details to be announced.) During this time together, we will get a chance to share legends and ancient tales with community members. Sit back, relax and enjoy the show by the warm fire. Just like the good old days…before TV!
The children have also expressed great interest in having a campout, so we are also planning, in collaboration with Harmony Farms, a Mid-Summer Campout Celebration. We have set a date for August 20th. More details to come…
As we move through the summer season, we may find ourselves busy traveling, committed to other activities for summer fun, or just plain wanting to take a break, but to stay in the loop, please check for updates through email, facebook, and our monthly newsletter.
Planning ahead, on September 15th, registration forms will be available for new families to complete, and returning families can update information as well. The RE fall schedule will be posted and the congregation is invited to sign up to volunteer in activities through December.
For more information, please contact:
Samantha Cronin, Director of Religious Education
First Universalist Society of Hartland
dre@hartlanduu.org