The Church Steeple renovation is underway!
Our steeple, which for the first time since it was built in 1853, is on the ground (We believe this is an accurate statement–let me know if you think otherwise!).  Jan Lewandowski and his crew have been working hard, and as you may have read in the Valley News, or heard yesterday on VPR (!), on Wednesday morning, a 120-ton crane came and lifted the 26-foot steeple off the top of the church.

The old sheeting has been removed and Jan is working now on replacing some structural timbers, some of which were a bit more rotten than we might have hoped.

I've been posting photos on our congregation's Facebook page, and I'll continue doing so, so be sure to "like" us, if you're on Facebook and haven't yet (Why haven't you liked us yet!?): https://www.facebook.com/hartlanduu

—Paul Sawyer
Here is the link to a gallery of progress photos on our Facebook page  >>LINK<<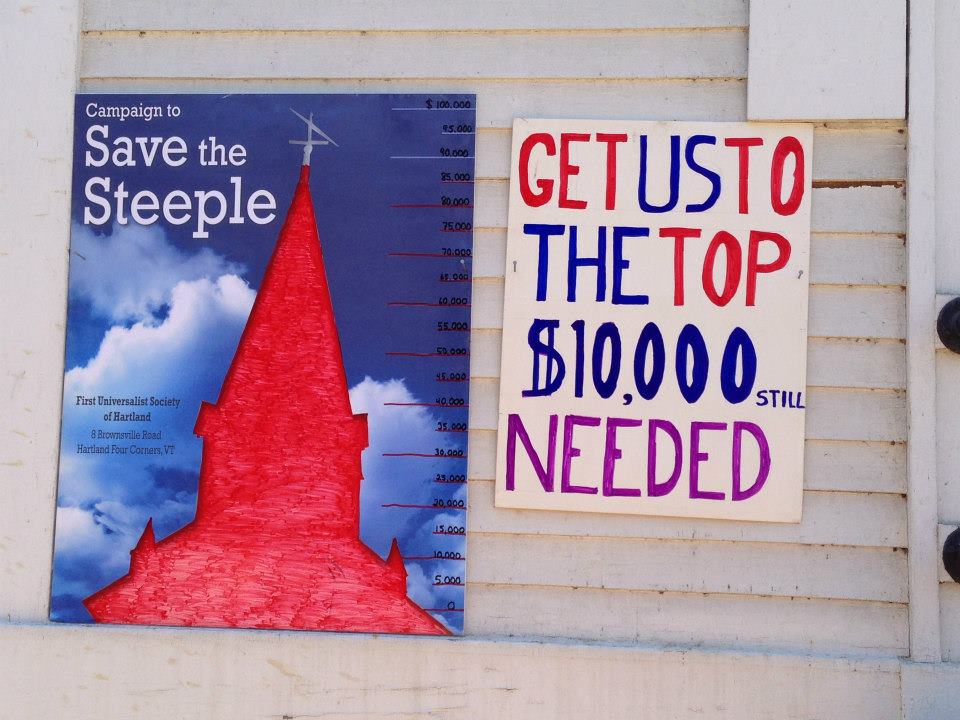 [EDIT: 5-1-13] I've corrected the spelling of Jan's last name, sorry Jan!