Welcome! Please join us for worship every Sunday, year-round at 10:00 am.
8 Brownsville Road, Hartland Four Corners, Hartland, VT 05049
Established in 1802, our congregation has worked to be a force for Love and Hope for all for more than two hundred years. We welcome all those looking for an open, diverse and religiously liberal faith community.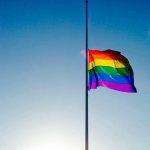 Dear friends, as we gathered Sunday morning to celebrate the saving power of Love, few of us knew of the devastating killings that had occurred just hours before in Orlando. As we learn more details, and as we hear politicians work to spin the events to their benefit, may we simply find ways to hold one another through the pain, and to commit ourselves, once again, to being a force for saving holy Love in our broken world.
"My heart is moved by all I cannot save:
so much has been destroyed
I have to cast my lot with those
who age after age, perversely,
with no extraordinary power,
reconstitute the world."
– Adrienne Rich