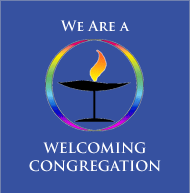 It is a joy to report that at our semi-annual meeting following the service today our congregation voted unanimously to become recognized officially by the Unitarian Universalist Association as a Welcoming Congregation.We are committed, together, to this next step on our path to becoming the kind of beloved community of memory and hope we truly want to be, and that our faith calls us to be.http://www.uua.org/lgbtq/welcoming/program/
[hr]
Thank you to everyone who has attended our first 2 workshops!
Our next workshop is going to be on March 22nd and we hope you can join us. We'll be continuing our Workshop series and making plans for the Service our group will be leading in the coming months.
[hr]
"Becoming a Welcoming Congregation?
We're welcoming…aren't we?"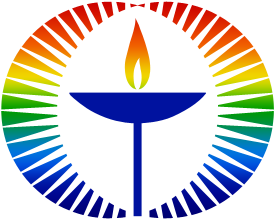 This is a common response to the suggestion that FUUSH become officially recognized by the UUA as a "Welcoming Congregation". While it's true that we are generally known to be a friendly bunch of folks, and in the words we speak together at the start of services, we pledge "..to serve humanity to the end that ALL souls grow into harmony with the divine…" but it's worth taking a look to see if there are more subtle messages that we may be giving each other without even thinking about it.
Discrimination of any sort, be it racial, sexual, religious or gender based, isn't always something the majority notice, but for the affected minority, though they may not admit it easily, it is a part of daily life, and sometimes survival. We recognize that equality isn't achieved by insisting everyone be the same, but by accepting, respecting and celebrating human diversity and enriching all of our lives in the process by gaining a deeper understanding of what it means to be human.
With this goal in mind, a circle has formed to share our personal stories and learn about the experiences of people identifying as Lesbian, Bisexual, Gay, Transgender and Queer (Questioning), both historically and in the present, through books, film, conversation, interviews and offering workshops and other events to the FUUSH community.
The WCC has met twice this fall, led by Todd Lloyd, to discuss what this process means to our church. A group of members and friends have made a covenant to deepen into our understanding of what it means to be a Welcoming Congregation. Our next meeting will be held in the parsonage on Sunday, December 8, after the regular service. Dave Morin and Katy Sawyer will lead Workshop #1 titled " Introductions and Expectations" from the UUA's "Welcoming Congregation Handbook" for the circle members. Stay tuned in the new year for more workshops and activites for interested members of the congregation, a new web page, and more information.
Resources: